In Memory
Dianna May Nelson (Kelley)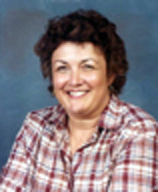 Dianna M. Kelley, 75, of Springfield, passed away on November 20, 2018 at Memorial Hospice at Heritage. She was born on October 26, 1943 in Decatur to John and Goldia Davis Nelson.
Mrs. Kelley is survived by two daughters: Juliann Kelley of Springfield and Lorena "Rena" Kelley of Chandler, Arizona, three grandchildren: Santrell Carson of Springfield, Darius English of Chandler, Arizona and Cameron Kelley of Springfield, one sister Margaret Strode of Missouri and one brother Alex Nelson of Florida. She was preceded in death by one brother Ian "Sandy" Nelson and one sister Jean Morris.
Dianna worked for Ameritech and then for AT&T in Springfield for over twenty years and one of her favorite past times was watching Law and Order. She enjoyed her family and the many activities spent with her grandchildren especially when it came to admiring and appreciating fine cars.
A funeral service was held at 11:30am on Tuesday November 27, 2018 at Bisch and Son Funeral Home, 505 East Allen Street, with burial at Oak Ridge Cemetery. Memorial contributions may be made to the American Heart Association and please visit the online "Life Remembered Story" at www.bischandsonfuneralhome.com.
https://www.dignitymemorial.com/obituaries/springfield-il/dianna-kelley-8063020

UA-20881163-1